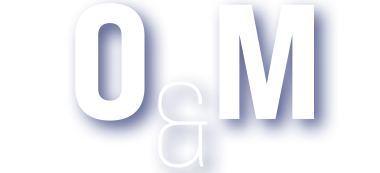 Archive
Optics and Measurement
International Conference 2023
6th – 8th June 2023
Senohraby, Czech Republic
Scientific Committee & Publication
We regret to inform you that we are forced to cancel the 5th Optics and Measurement International Conference due to the low interest in active participation. All registered attendees will be contacted separately via email within the next few days.
The O&M 2023 Scientific Committee consists of highly qualified and experienced experts on the conference topics from both the academic and the industrial community.
Acceptance and publishing of papers
The accepted extended abstracts will be published in the Conference proceedings
The official language of the conference is English.
Deadlines
31st March 2023 – Delivery of abstracts
15th April 2023 – Announcement of acceptance of papers for publication
1st May 2023 – Delivery of complete texts of the extended abstracts
Abstracts:
For the purpose of publishing the paper in the proceedings, it is necessary to send the abstracts in by on-line form below by 31st March 2023. The authors will be informed about the admission of the abstracts by 15th April 2023.
Extended abstracts
The accepted extended abstracts shall not exceed two pages. The template will be available on the conference website and will be also send to the authors after their abstract acceptance, along with more information about the publication of the extended abstracts in the conference proceedings.
BEST STUDENT CONTRIBUTION AWARD
To encourage the future generation of R&D experts, the O&M organizing team will designate the winner of the Best Student Contribution Award.
If you want to participate in the competition, do not forget to check the appropriate box on the registration form and to upload the student certificate.
The publishing of a paper is subject to the payment of the registration fee. It is essential that the receipt or confirmation of the bank transfer of the registration fee to the conference bank account is delivered to the organizers of the conference immediately after the transaction, preferrably by email.
If you have any questions, please do not hesitate to contact us at kovacicinova@ipp.cas.cz or oam@ipp.cas.cz.
Momentálně neprobíhá žádná registrace na konferenci.