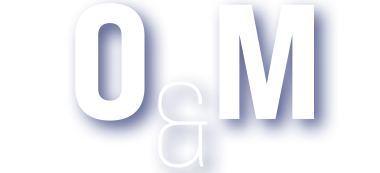 Archive
Optics and Measurement
International Conference 2023
6th – 8th June 2023
Senohraby, Czech Republic
General Information
The aim of the conference is to link the industrial and academic communities specialized in the R&D of optical elements, systems and measurement methods, and to provide an opportunity for researchers, industry experts, postgraduates and university students to share their experience and knowledge related to the below-mentioned fields of optics.
Space optics
Imaging systems
Optical systems and design
Laser optics
Optical metrology
Hyperspectral imaging and spectroscopy
Optical manufacturing
Thin films
Computational imaging
Special optics
Fine mechanics
Official language of the conference is English.

15th March 2023 – Delivery of abstracts
31st March 2023 – Announcement of acceptance of papers for publication
15th April 2023 – Delivery of complete texts of the extended abstracts
2nd May 2023 – Registration of participants
19th May 2023 – Registration fee payment
6th - 8th June 2023 – Conference dates

To make your stay in Senohraby as comfortable as possible during the conference, we recommend staying directly at the conference venue - Hotel Sen.
The village of Senohraby is easily reached by a train connection from Prague's Central Station. The venue of the conference is located about 1 km from the Senohraby train station.

Please note that the payment is possible in EUR only (regardless of your country of origin, including the Czech Republic).
Registration Fee Amount: 560 EUR (incl. VAT 21%)
We can offer a special price of 390 EUR (incl. VAT 21%) to university students. The discounted price has to be confirmed by the O&M Organizing Committee first, following the delivery of a study certificate for the academic year 2022/2023.
The registration fee covers admission to colloquium sessions and proceedings + refreshments.
More information regarding the payment will be send after a successfull registration. Please note that the deadline for the payment of the registration fee is 19th May 2023.
To encourage the future generation of R&D experts, the O&M organizing team will designate the winner of the Best Student Contribution Award.
If you want to participate in the competition, do not forget to check the appropriate box on the registration form and to upload the student certificate.
Jana Kovačičinová
Research Centre for Special Optics and Optoelectronic Systems TOPTEC
Institute of Plasma Physics of the Czech Academy of Sciences
Sobotecka 1660, Turnov, 511 01, Czech Republic
Tel.: +420 487 953 915
Email: oam@ipp.cas.cz; kovacicinova@ipp.cas.cz
Please feel free to spread this information among your colleagues who may be interested.